Amennyiben rendelni
szeretne a termékekből,
KÉRJÜK JELENTKEZZEN BE!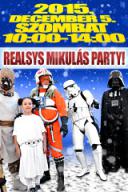 Rólunk mondták

To Whom it May Concern

Andras Barabas and his family have been supplying an external catering service
to Dreher Breweries Ltd for 10 years now, and to my department for the whole
time that I have been at Dreher which is now 3.5 years.

I find his service to be flexible and the quality and variety of his food very good.
He produces some specialities which are quite delightful - particularly if the
request is for traditional Hungarian food. Even if we have an unexpected Quest
and we require food for a finger lunch or even a full meal, Andras will always try
his best to provide this service at short notice.

As an individual he is friendly, polite and clean, as are his sister and parents, and
visiting his small hotel restaurant is a pleasurable experience not only for the
good food but also for the relaxing atmosphere.

I would have no hesitation in recommending the Barabas family catering service
to any company whether it be a multinational, like ours, or a small family
business.

Alan Sikora
Production & Logistics Director
Dreher Breweries Ltd.